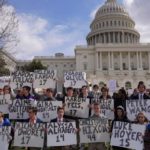 The gunman who murdered 17 people at a Florida high school was formally sentenced Wednesday to life in prison without the possibility of parole. After a months-long trial, a jury in October recommended Nikolas Cruz, 24, be sentenced to life in prison for the February 2018 massacre at Marjory Stoneman Douglas High School, where he killed 14 students and three school staff members
Circuit Judge Elizabeth Scherer sentenced Cruz  to serve a life sentence with no possibility of parole for each of the 17 counts of murder to which he had pleaded guilty, with the sentences to run consecutively. Scherer also imposed a sentence of life in prison with a minimum of 20 years to serve on 14 of the 17 counts of attempted murder, and life without the possibility of parole for the remaining three counts of attempted murder.
Last month, in a 9-3 vote, a jury leaned toward sending Cruz to death row, but Florida law dictates that anything less than a unanimous vote automatically shifts the sentence to life without parole. Ahead of the sentencing, survivors and families of those killed in the Parkland shooting made victim-impact statements. For two days, parents, wives, siblings and other relatives of slain victims and some of the surviving wounded addressed Cruz face to face.
Prosecutors had sought the death penalty, while the defense had asked for life in prison. The jury's decision on Oct. 13 shocked family members of victims who were visibly distraught by the verdict. During the the three-month penalty trial, the defense argued that Cruz is mentally ill and his condition led him to the 2018 Valentine's Day rampage in which he wielded a semi-automatic rifle at his former school, Marjory Stoneman Douglas High School.
Cruz will be taken within days to the Florida Department of Corrections, before he is assigned to a maximum-security prison in the state.
Editorial credit: Phil Pasquini / Shutterstock.com